News | Events | Research Project Student Expo
Research Project Student Expo
Research Project Student Expo 2015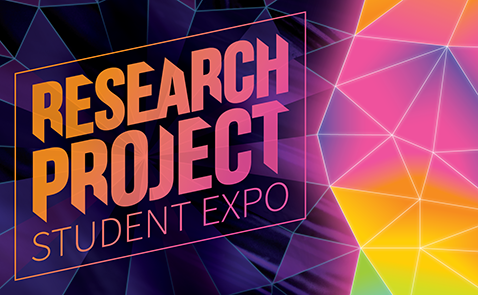 Ridley Centre, Adelaide Showground
Wednesday 12 August to Thursday 13 August
The SACE Research Project Student Expo is returning in August this year.
The Expo is designed to inspire and inform students who are about to commence their Research Project. The event will feature past students exhibiting and discussing their projects, as well as a range of organisations and guest presenters.
Visiting students can expect to:
be introduced to the subject
gain ideas for a research topic
get insights into challenges, and strategies for addressing them
be inspired about the unique value of the Research Project in preparing for further learning and careers.
The SACE Board is now calling for expressions of interest from schools to coordinate booths of students who have completed their projects to exhibit and discuss their work.
As well as being an opportunity to showcase work from the school, feedback from 2014 indicated student exhibitors found their participation highly educational and enjoyable.
Registration for classes visiting the expo will open mid-May.
Renee Jolly
Events Coordinator
SACE Board of SA
Phone: +61 8 8372 7414
Email: sace.events@sa.gov.au
---
Call for student exhibitors
Schools are invited to nominate student exhibitors to share their insights into the Research Project with their peers and the broader community at the SACE Research Project Student Expo. We encourage schools to recommend students whose Research Project outcome was particularly visual, physical, interactive or creative.
There are two booth options available to schools:
One booth (3x3m). This space is suitable for two to three student presenters at any one time.
Two booths (6x3m). This space is suitable for four to six student presenters at any one time.
The booth(s) must be staffed by Student Exhibitors from 8.45am to 3.00pm. Schools can determine whether to use a rotation of exhibitors, or students presenting for full days.
Schools that wish to coordinate a booth across both days of the event are particularly encouraged to nominate; schools can also nominate to participate on one of the days.
To express interest on behalf of your school, please complete the following form by Friday 29th May 2015:
Prior to the Expo, all schools must provide the SACE Board with the names and Research Project titles of the student exhibitors. A Student Exhibitor Booklet will be sent to participating schools before the Expo to support preparations. SACE Board staff are also available to assist with any enquiries and to provide guidance about effective displays, and event logistics.
---
Briefing notes for student exhibitors
Student exhibitors:
will speak informally to visiting classes of students as they view the exhibition.
should bring their materials relating to their Research Project to the event, including any products/objects created as part of the final outcome.
should provide any visual elements of their project in a format suitable for display and presentation to visitors, such as charts, posters and images.
should be prepared to talk with students about:
- how they developed their ideas,
- their research processes, including any organisations or individuals they worked with
- any challenges they faced, and how they overcame them; and
- how the experience of the Research Project has influenced their future studies and career options.
participate on a voluntary basis; a certificate acknowledging their involvement will be provided. A light lunch will be provided to student presenters each day.
---
Research Project minisite
For more information about the Research Project, support materials and student stories, visit:
---