Events | Art Show | 2023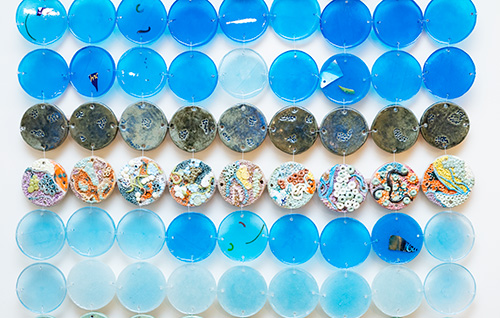 The SACE Board are pleased to announce the 141 students who have been chosen to display their work at the 2023 SACE Art Show at Light Square Gallery. The artworks including paintings, drawings, sculptures, jewellery, costumes, and multimedia works showcase some of the amazing students studying SACE Art and Design.
School groups and the general public are invited to attend this year's event during the times detailed below.
Light Square Gallery, Adelaide College of the Arts
Tuesday 21 March - Friday 14 April
Monday to Friday: 9 am – 4 pm
Saturdays (excluding public holidays): 10 am – 3 pm
Closed Easter Long Weekend
School bookings are essential to maintain a COVID-safe environment within the gallery space.
SACE Art Show Community Award
Visitors to the exhibition, and those who view the works online can vote for their favourite artwork as part of the SACE Art Show Community Awards.
First Prize, Runner-up Prize, Teacher's Prize, and Community Voter's Prize winners will be announced at the VIP Closing Event on 14 April and published on the SACE website.
For more information, please contact SACE.Events@sa.gov.au
Sponsor Awards
SACE Art Show awards are also offered by the following sponsors and will be presented at the VIP Closing Event on 14 April and published on the SACE website:
Minister for Human Services Poster Award
Minister for Human Services Regional Encouragement Awards (2)
Flinders University Award
Australian Education Union Award
Eckersley's Art and Craft Encouragement Award
Independent Education Union Award
Adelaide Central School of Art Award