Web Content Display (Global)
The Board
The Board consists of 11 members nominated by the Minister for Education and appointed by the Governor of South Australia, and the SACE Board's Chief Executive (ex officio).
Members have a broad range of relevant backgrounds and expertise required to enable the Board to carry out its functions effectively.
Jane DANVERS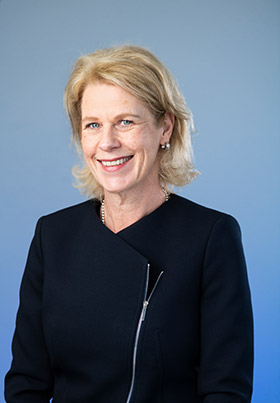 Presiding Member
Principal, Wilderness School
Jane Danvers has served the Australian educational community for over 20 years. She is the Principal of Wilderness School, one of the most recognised girls schools in South Australia, and was the inaugural Principal of University Senior College, Adelaide.
Under her leadership, Wilderness School continues to be a leader in educational thinking and practice, guiding and developing both the SACE and the Australian Curriculum. Jane and her leadership team have developed innovative thinking and learning and extended curricula programs, working closely with the Harvard Graduate School of Education and the University of Melbourne to guide pedagogical approaches throughout the school. She has overseen the development of academic scholarships and a boarding house for girls in rural areas of Nepal, supporting students through secondary school and into further study.
Jane is the Presiding Member of the South Australian Certificate of Education Board, which is responsible for the senior secondary curriculum and assessment across South Australia, the Northern Territory, and a number of schools in Asia. She is the Chair of the Board of the JamFactory, a not-for-profit organisation that promotes outstanding design and craftsmanship through widely acclaimed studios and galleries. Jane is a member of the Duke of Edinburgh Award (SA Friends Committee); Faculty External Advisory Council for the Faculty of Health and Medical Sciences at the University of Adelaide; Strategic Advisory Board of the Wellbeing and Resilience Centre in the South Australian Health and medical Research Institute (SAHMRI); Committee for Economic Development SA/NT State Advisory Board (CEDA); and the International Association for the Study of Cooperation in Education (IASCE).
In addition, Jane was a contributor to the 2006 Parliamentary Inquiry into the Impact of International Education Activities in South Australia and the 2008 Parliamentary Inquiry into the South Australian Certificate of Education.
In 2013, Jane was awarded the AISSA (Association of Independent Schools of South Australia) Noel Volk Excellence Award and the Principals Australia Institute's John Laing Award.
---
Ann DOOLETTE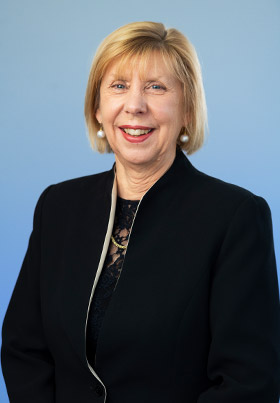 Deputy Presiding Member
Education Consultant
Ann is an education consultant specialising in the development and implementation of qualification standards and quality assurance systems. She advises governments, government agencies, and education institutions and sits on the governing boards for education-related agencies in Australia and overseas. Her experience spans higher education, vocational education and training, and school education.
Ann was the Executive Head of the Australian Qualifications Framework Council from 2008 until 2013, after which she left to pursue her consulting practice. During that time, she led the review of the Australian Qualifications Framework (AQF) and was the principal architect of the AQF 2011 and 2013 editions. Prior to this, Ann was a senior executive in the South Australian Government responsible for the quality assurance of vocational education and training and non-university higher education. During this decade, she played a significant role in shaping national higher education policy and served on and supported national committees in the sector at the highest levels. She has held senior teaching and policy positions in tertiary education and holds a Master of Education, Diploma of Education (graduate), and a Bachelor of Arts.
---
Andrew BALKWILL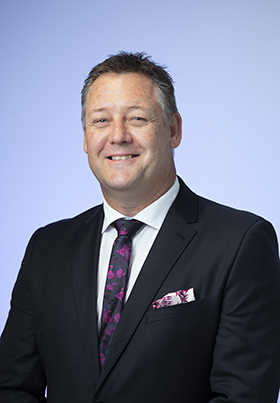 ---
Alistair BROWN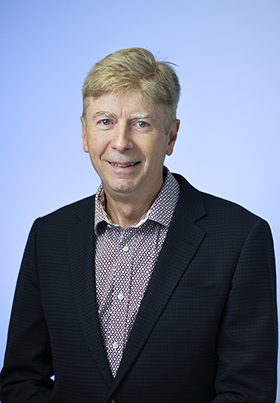 ---
Kerrie CAMPBELL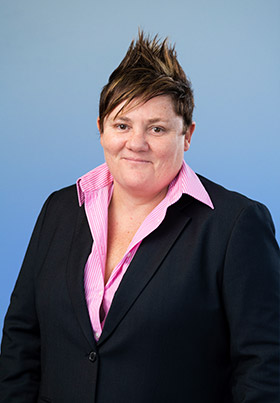 Board Member
Chief Information Officer, Flinders University
Kerrie has worked for over 30 years in the ICT industry in sectors including banking, utilities, and federal government. She has spent the past 5 years in the higher education sector; her previous role was Deputy Chief Information Officer at the University of Adelaide.
Kerrie won the Centrica Blue Sky award in the United Kingdom in 2004 and a CeBIT Application Development award in 2014.
A strong supporter and builder of positive cultures, Kerrie has a passion for the use of technology and innovation as an enabler to education, and for implementing progressive methods to improve ICT delivery.
Kerrie currently serves on the boards of SABRENet and eRSA (e-Research SA) and on the Scotch College Finance Committee.
---
Kim HEBENSTREIT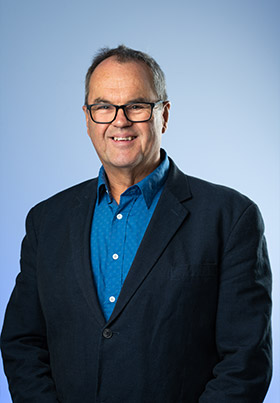 Board Member
Leadership consultant
Kim recently retired from his role as Director, School and Preschool Operations at the Department for Education and Child Development. Previously, he was Principal at Thebarton Senior College, a major provider of senior secondary and new arrivals programs for adult students. He has worked in senior leadership positions in secondary schools for the past 25 years.
Kim has served on a number of boards and has a keen interest in strategic leadership and governance. He is an Honorary Fellow of the Australian Council for Educational Leaders.
---
Andy KEOUGH
Board Member
Managing Director, Saab Australia
Andy served for 22 years in the Royal Australian Navy. During his service, Andy commanded two Collins-class submarines and completed a 3-year exchange posting with the US Navy's Submarine Force US Pacific Fleet in Pearl Harbor, Hawaii. In 2006, Andy was awarded the Conspicuous Service Cross (CSC) for his leadership when in command of HMAS Sheean.
Following his retirement from the Navy in 2007, Andy worked for ASC Pty Ltd and then spent 2 years as Chief Executive of Defence SA. He was appointed Managing Director of Saab Australia in November 2017.
Andy is an Adjunct Professor at the University of South Australia. In addition, he holds the following roles: Chair, Australian Industry Group Defence Council; member, Training and Skills Commission (SA); member, Prime Minister's Veterans' Employment Program Industry Advisory Committee; member, Board of Governors, Saint Peter's Girls' School; and Co-chair, University of Adelaide Defence Advisory Board.
Andy is passionate about ensuring that South Australian students have the best opportunity to excel and contribute to our state and nation.
---
Peter PREST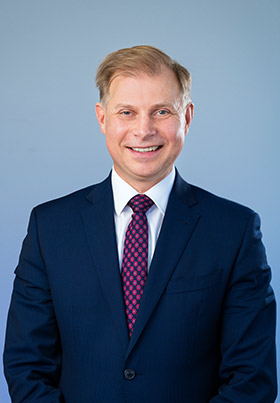 Board Member
Chief Financial Officer, University of South Australia
Since 2005 Peter has led the finance function at the University of South Australia. He has been a member of the SACE Board's Planning, Finance and Performance Committee since 2014.
Peter has broad financial, commercial, and general management experience in Australia, the United Kingdom, and New Zealand across a broad range of large and complex organisations, including Hills Limited, DB Schenker, and Ernst & Young.
Peter also holds non-executive director positions at UniSA Health Pty Ltd, since 2005, and South Australian Tertiary Admissions Centre (SATAC), since 2017. In 2014 Peter spent 2 months at Harvard Business School studying the Advanced Management Program to build on his MBA (Advanced) from the University of Adelaide. Peter is also a member of Chartered Accountants Australia & New Zealand and the Australian Institute of Company Directors.
---
Trevor READ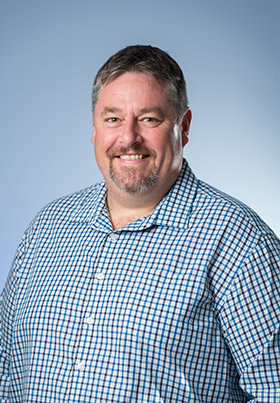 Board Member
Regional Director Alice Springs, Department of Education, Northern Territory Government
Trevor has worked in education in the Northern Territory for over 20 years. He held leadership roles at Alice Springs High School and Centralian Senior College before becoming Assistant Principal and then Principal of Darwin High School for 6 years.
As Regional Director Alice Springs, Trevor is responsible for the performance and development of 32 principals in the region to support the delivery of improved educational outcomes. Trevor provides strategic system leadership and management, with a sharp focus on delivering quality education and coordination of service delivery to achieve improved student outcomes.
He supports principals to co-design and implement a continuous school improvement cycle, including tailoring, amending, and monitoring the school strategic plan and annual action plan, and principal and teacher performance and development plans.
Trevor is passionate about school improvement and building a culture of evidence-based decision-making to support the quality and effectiveness of service delivery to schools.
Trevor has qualifications from La Trobe University and the University of Queensland.
---
Pam RONAN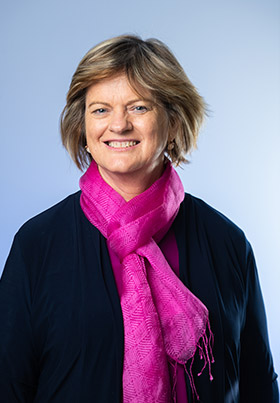 Board Member
Principal Consultant, Leadership Development Team, Catholic Education SA
Pam is currently a member of the Leadership Development Team at the Catholic Education SA, working with 18 principals in secondary and primary Catholic schools in the southern and north-western regions of Adelaide. Pam was appointed to the inaugural SACE Board in 2008 and has been Chair of the Accreditation, Recognition, and Certification Committee of the SACE Board since 2012.
With 17 years of experience in leading two R–12 Catholic co-educational colleges, Pam is also a Fellow and former President of the SA Branch of the Australian College of Educators, as well as a member of the Australian Institute of Company Directors and the Australia Professional Managers Association. Pam was awarded the MacKillop Medal for outstanding educational leadership in 2006 and the Catholic Superannuation Leadership Excellence Award in 2012.
Pam is a current member of the Executive of the SA Branch of the Australia College of Educators; the UniSA Professional Educational Advisory Group, and a former Director of the Catholic Association of Secondary Principals Australia .
---
Shannon WARREN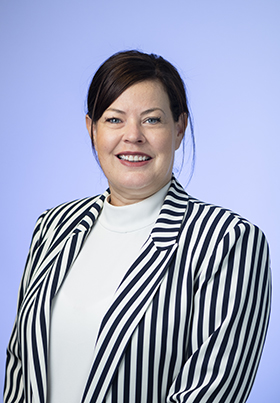 ---
Martin WESTWELL
Board Member (ex officio)
Chief Executive, SACE Board of South Australia
Building on his research career at the Universities of Cambridge and Oxford, Martin and his family moved to South Australia in 2007. Here, he took up the position of Director of the Flinders Centre for Science Education in the 21st Century and then Strategic Professor in the Science of Learning at Flinders University. His children attended public schools in South Australia.
Martin was a Chief Investigator in the national Australian Research Council (ARC) Science of Learning Research Centre, collaborating with classroom teachers to use principles from cognitive science in the development of pedagogical approaches and assessment practices. He was one of only two recipients of a $1m education grant from the Australian Space Research Program, collaborating with schools to develop ways of using earth observation technologies in students' SACE Research Projects. His research has included the development of electronic assessment items, the use of machine learning to interrogate large education data sets, and the use of mobile eye-tracking technology to better understand how students allocate their attention. He has worked with UNESCO using evidence to inform strategic planning of education in the Asia-Pacific region and has been a member of the steering group of their research network.
In 2018, Martin received the prestigious Australian Council for Educational Leaders' (ACEL) Gold Medal, awarded for the most outstanding contribution to the study and practice of educational administration and leadership.
Martin has worked extensively with education systems and other organisations in using evidence to inform policy, practice, innovation and impact in education. He was a Board Member of the SACE Board for five years before taking on the role of Chief Executive.
---