Web Content Display (Global)
Congratulations to Elias Raptis – the 2020 recipient of the Peace Foundation SACE Art Show Award. Elias won the award for his work 'I too, like you, had a face'. The Prince Alfred College graduate will receive $500 kindly donated by the Graham F Smith Peace Foundation Inc.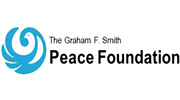 "There is a strong tradition of Artists who tell stories of the horrors of war in a broad range of styles. I desired to explore the atrocities of war; such as genocide and war crimes via abstract painting. Abstraction allows for an open reading of people and events through the exaggeration and distortion of human forms to heighten the horrors of war, to evoke empathy and to promote understanding towards peace-building."
SACE | Art Show | Community Awards | Artist profile Info Box - DO NOT DELETE