Stage 1 | Subject outline | version control
Business Innovation

Stage 1
Subject outline
Version 2.0
For teaching in Australian and SACE International schools from January 2022 to December 2022.
For teaching in SACE International schools only from May/June 2022 to March 2023
Accredited in August 2018 for teaching at Stage 1 from 2019. This subject replaced Business and Enterprise.
Stage 1 | Subject outline | Content
Content
Stage 1 Business Innovation is a 10-credit subject or a 20-credit subject and is studied through the following two contexts:
start-up business
existing business.
Through these contexts, students develop and apply their understanding of the following learning strands:
finding and solving problems
financial awareness and decision-making
business information and communication
global, local, and digital connections.
Students gain an understanding of fundamental business concepts and ideas, including:
the nature and structure of business
key business functions
forms of ownership and legal responsibilities.
This understanding is developed and applied through each of the learning strands.
These learning strands represent the knowledge, skills, understanding, and capabilities fundamental to the learning in the subject.
For a 10-credit subject, students study at least one context and all four learning strands.
For a 20-credit subject, students study both contexts and all four learning strands.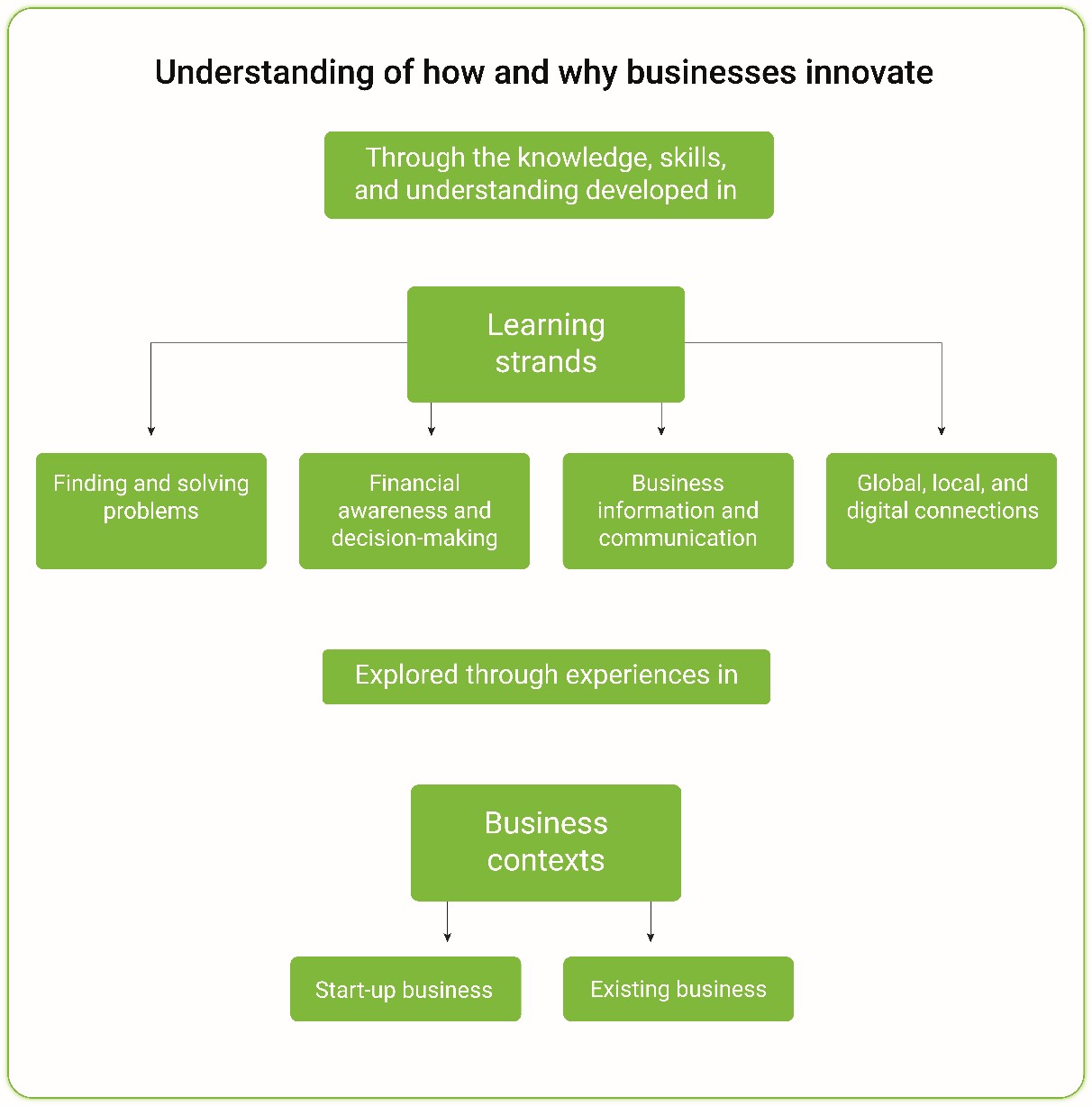 ---