Web Content Display (Global)
Entrepreneur Dion showcases SACE business acumen
Tuesday 18 December 2018
Entrepreneur Dion Lobotesis has put the business skills he learned during his SACE into practice – by running his own business.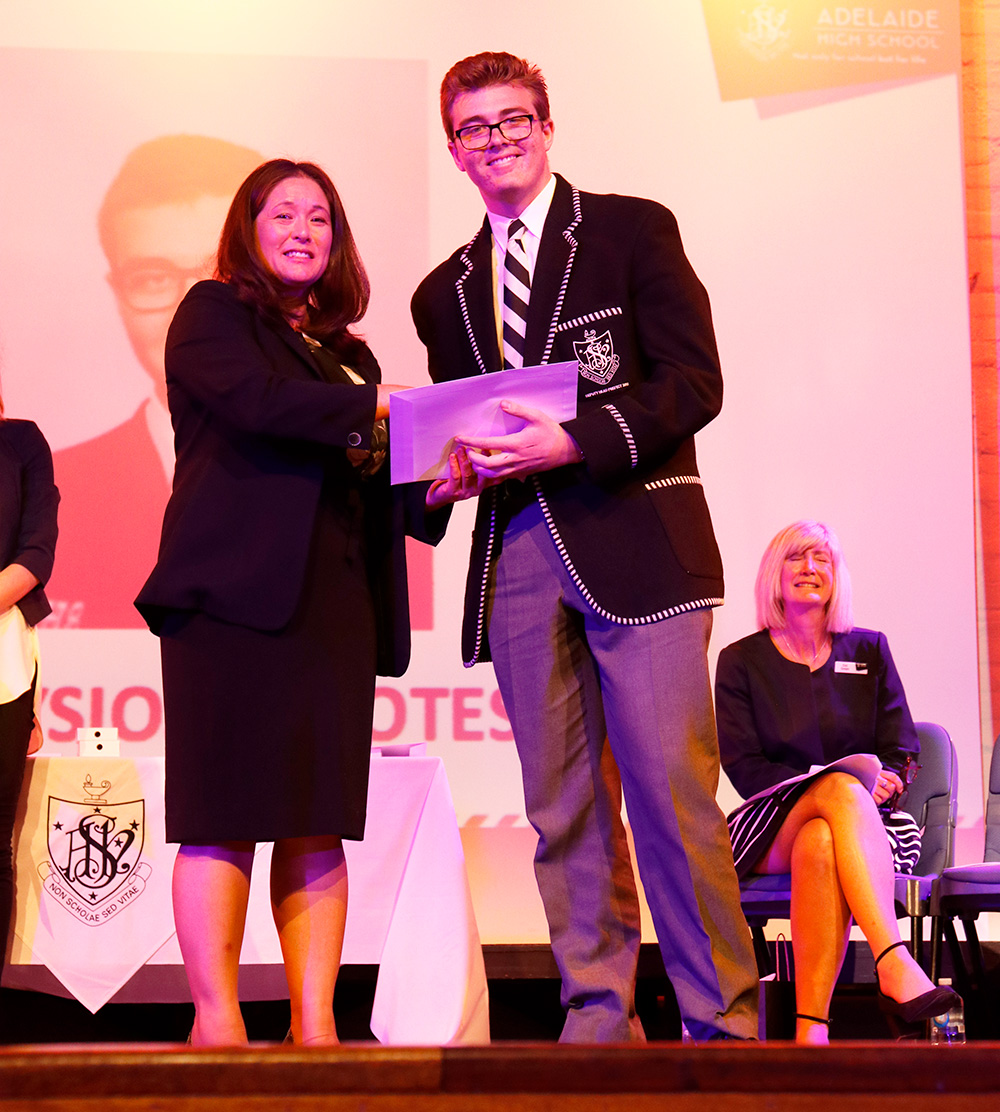 Web Content Display (Global)
The 17-year-old Adelaide High School student manages to balance his studies with running a small private tutoring business.
This year Dion completed his Certificate III in Business, as well as SACE subjects English Literary Studies, Modern Greek (continuers), Mathematical Methods and Specialist Mathematics.
Now he hopes to undertake a double degree at the University of Adelaide to study Financial Mathematics and Computer Science.
"When I started high school my main goal was going to university, but I also wanted to be sure about my potential career, which is why I chose to do the Certificate III in Business," Dion said.
"The course was a great opportunity to try something different from my SACE subjects, there was a lot of networking with students from other schools and making connections.
"Around 18 months ago I launched my own small tutoring business supporting younger students with their studies, I've been able to build the business up and pick up clients.
"Balancing my studies with my business required a lot of planning, a schedule and diaries, to ensure all of my priorities were met.
"I've really enjoyed the SACE curriculum, I particularly like the focus on teamwork and how every student can bring their own experiences to certain situations."
Adelaide High School Assistant Principal and SACE Coordinator, Nicole Bryant said Dion's commitment to learning has paid dividends.
"Dion has not only accelerated through high school but has also chosen to complete vocational studies in his chosen area of interest beyond school," Ms Bryant said.
"He has shown his commitment to lifelong learning and understands that the experiences gained through this program has added an extra dimension of learning and knowledge. The SACE recognises additional learning of students and counts this towards their ATAR."