Web Content Display (Global)
On this page
Michaela BENSLEY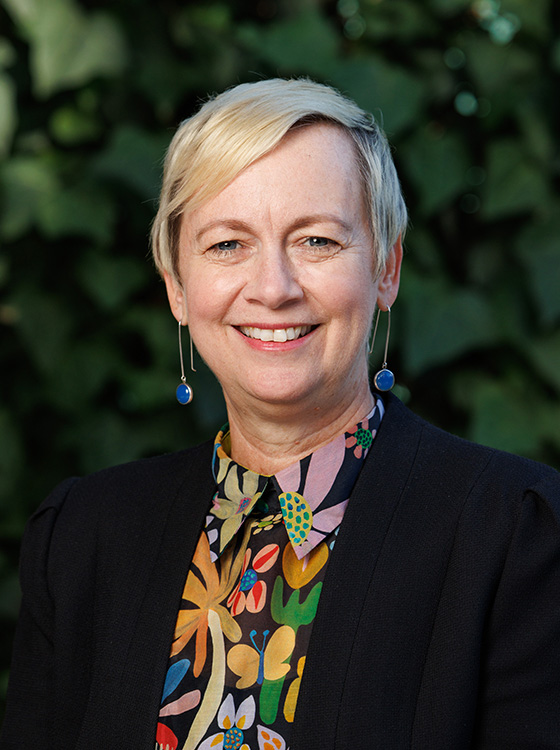 Chief Executive, SACE Board of South Australia
Michaela is the Chief Executive of the SACE Board of South Australia. Michaela has a history of leading an education organisation at a range of levels across a diverse range of functions and has been the Deputy Chief Executive of the SACE Board for the last three years.
In close partnership with the Chief Executive, Michaela worked to implement the Board's vision by supporting the leadership direction and governance necessary to ensure the successful delivery against strategic and financial goals.
Michaela is heavily invested in the SACE Board's purpose of shaping education so that students thrive. Her deep understanding of the SACE ensures there is essential alignment between this purpose and its articulation in the pillar of Connected Qualification.
Michaela is excited by the opportunity to build on the SACE Board's business maturity as a Bold Leader, particularly in the areas of continuous improvement, evaluation, automation, and customer service excellence.
With a commitment to adaptive leadership Michaela's approach supports and promotes an innovative and inclusive workplace culture, focussed on delivering services that align with strategic purpose and create maximum impact.
Michaela continues to represent the SACE Board on a range of state and national committees and forums.
---
Natalie HAMOOD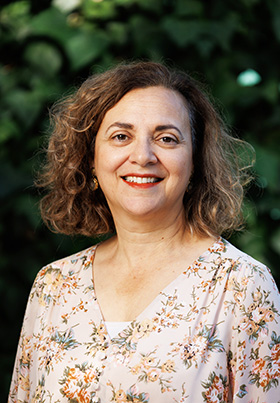 Acting Deputy Chief Executive
Natalie Hamood is the Acting Deputy Chief Executive of the SACE Board of South Australia, helping lead the team to deliver the vision to shape secondary education so students thrive. Natalie's work is informed by her experience as an educator in the fields of English, History and French and the expertise gained during her time in the South Australian Department for Education and in executive roles in government. She has been engaged in curriculum development and consultancy in multiculturalism, and worked in policy, equal opportunity, and industrial relations.
Her executive leadership roles within State government departments and the tertiary education sector, focussed on effectively leading change, machinery of government and major restructures, organisational development, managing human resources, industrial relations, policy development, and service design and delivery.
She served as Deputy Chair and Director of the Community Services and Health Industry Council for 6 years, supporting the development of quality training packages for this vital industry.
More recently, at the University of South Australia, Natalie led service improvements and automation, and the establishment of centralised business partnering with her team in People and Culture.
Natalie's achievements include State Awards and National Excellence Awards for workforce planning, a State Award for Carers recognising work in policy and support and delivering initiatives which led to an Employer of the Year Award. In 2006, Natalie received an Australia Day Customer Service Award from DCSI.
Experienced in managing teams from 10 to 100, Natalie is passionate about building positive cultures that value their people and where professional learning and growth is supported.
---
Hassan MEKAWY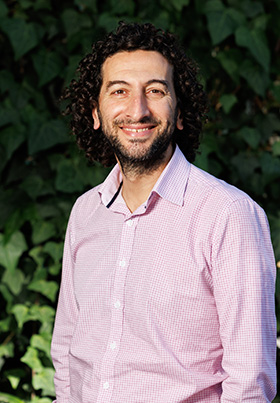 Acting Director of Education Services
Hassan Mekawy is the Acting Director of Education Services at the SACE Board of South Australia. His career at the SACE Board has spanned over a decade where he has focused on developing, aligning and delivering transformational education initiatives connected to the organisation's strategic vision.
With over 25 years' experience and leadership within the Australian education sector across three states, Hassan's achievements include establishing and managing the Institute of Educational Assessors, which was designed to support teachers and strengthen their assessment literacy, as well as delivering courses and events to over 5000 primary and secondary teachers in South Australia, Northern Territory and internationally.
An innovative thinker and experienced educator, Hassan is a member of the University of Adelaide School of Education Advisory Board and the University of South Australia Bachelor of Secondary Education Advisory Group.
A passionate champion of SACE Board's Reconciliation Action Plan journey, Hassan has established strong relationships within the Aboriginal community to develop and manage the SACE Board's Aboriginal Education Strategy.
Hassan was awarded a Master of Education from Flinders University and a Bachelor of Arts and Post Graduate Diploma in Education from La Trobe University.
---