Web Content Display (Global)
As our strategic projects step closer towards implementation the SACE Board is providing early professional learning for senior years teaching and learning leaders (also known as Curriculum Directors, Assistant Principal Curriculum, Director of Teaching and Learning) on:
The new EIF and AIF subjects
How the SACE Board is supporting students to thrive
When and how the SACE Board are supporting teaching and learning leaders and subject teachers
Our approach
Our approach to change involves working in partnership with schools in the SACE Change Network (SCN). SACE Change Network schools have an important role in supporting the SACE Board to adapt and refine policy before broader implementation.
When the SACE Board has confidence that new policies will support students to thrive and are ready for broader implementation the SACE will provide implementation professional learning.
As these projects step closer towards future implementation across the whole sector, the SACE Board in partnership with education thought leaders and SCN lead practitioners, will provide early professional learning to prime and connect the education community. Professional learning will explore future directions in Education, and link explicitly to the SACE Board's strategic direction and the work of SACE Change Network schools.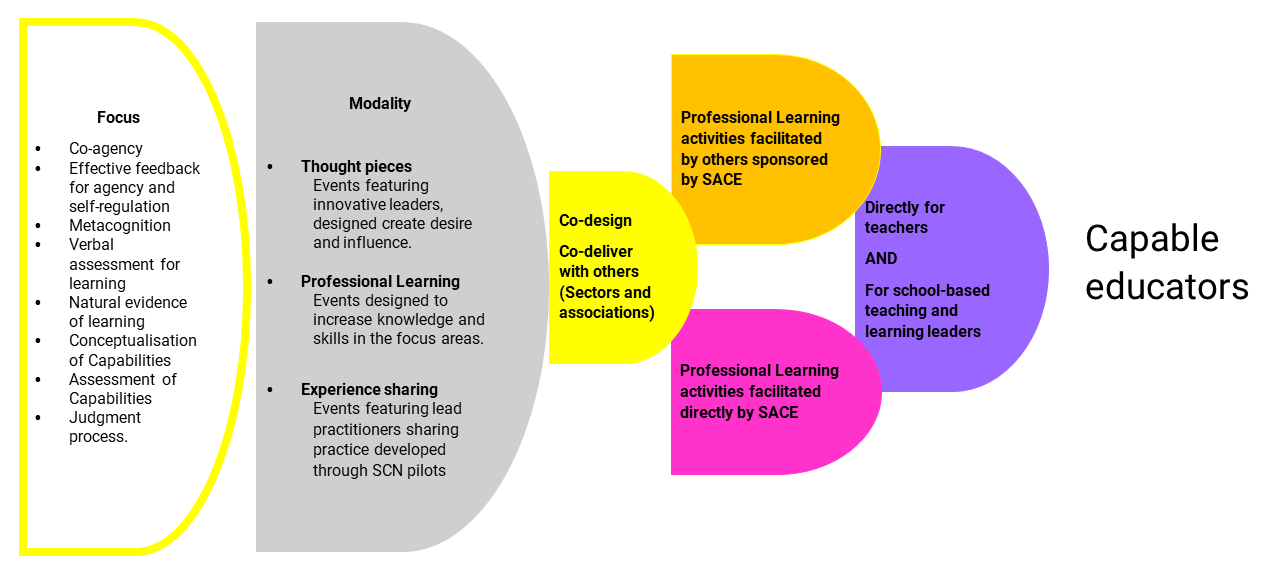 You can also view the materials associated with each of our strategic projects: