Web Content Display (Global)
The Board
The Board consists of 11 members nominated by the Minister for Education and appointed by the Governor of South Australia, and the SACE Board's Chief Executive (ex officio).
Members have a broad range of relevant backgrounds and expertise required to enable the Board to carry out its functions effectively.
Jane DANVERS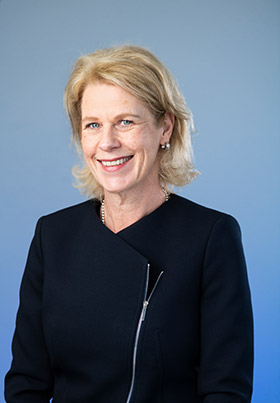 Presiding Member
Principal, Wilderness School
Jane Danvers has served the Australian educational community for over 20 years. She is the Principal of Wilderness School, one of the most recognised girl's schools in South Australia and was the inaugural Principal of University Senior College.
Under her leadership, Wilderness School continues to be a leader in educational thinking and practice, guiding and developing both the SACE and the Australian Curriculum. Jane and her leadership team have developed innovative thinking and learning and extended curricula programs, working closely with the Harvard Graduate School of Education and the University of Melbourne to guide pedagogical approaches throughout the school. She has overseen the development of academic scholarships and a boarding house for girls in rural areas of Nepal, supporting students through secondary school and into further study.
Jane is the Presiding Member of the South Australian Certificate of Education Board, which is responsible for the senior secondary curriculum and assessment across South Australia, the Northern Territory, and a number of schools in Asia. She is the Chair of the Board of the JamFactory, a not-for-profit organisation that promotes outstanding design and craftsmanship through widely acclaimed studios and galleries. Jane is a member of the Committee for Economic Development SA/NT State Advisory Board (CEDA), the Andy Thomas Space Foundation Space Education Advisory Committee and the International Association for the Study of Cooperation in Education (IASCE).
Jane recently co-authored, Five Ways of Being: What Learning Leaders think, do and say every day. This book challenges the traditional view of leadership being a competency-based skill, presenting instead that leadership is about being – it is about who we are, who we need to become and who we can become to enable the learning and growth of others.
In 2013, Jane was awarded the AISSA (Association of Independent Schools of South Australia) Noel Volk Excellence Award and the Principals Australia Institute's John Laing Award
---
Kerrie CAMPBELL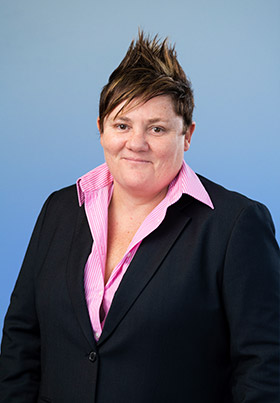 Deputy Presiding Member
Director and Principal Consultant at UXC Consulting Group
Kerrie has worked for over 30 years in the information and communications technology (ICT) industry in sectors including banking, utilities, and the federal government. She has spent the past 7 years in the higher education sector, in the roles of Chief Information Officer at Flinders University for 3 years and acting Chief Information Officer and Deputy Chief Information Officer at the University of Adelaide.
Kerrie won the Centrica Blue Sky award in the United Kingdom in 2004 and a CeBIT Application Development award in 2014.
A strong supporter and builder of positive cultures, Kerrie has a passion for the use of technology and innovation as an enabler for education and for implementing progressive methods to improve ICT delivery.
Kerrie has served on the boards of SABRENet and eRSA (e-Research SA) and as Chair of Scotch College's Digital Advisory Panel.
Kerrie was named one of Australia's top 50 CIOs in 2019 and again in 2020.
In 2020, she was the SA Telstra Business Woman of the Year and the SA winner of the Telstra Public Sector and Academia Award.
Kerrie is currently the founder of UXC Consulting Group.
---
Andrew BALKWILL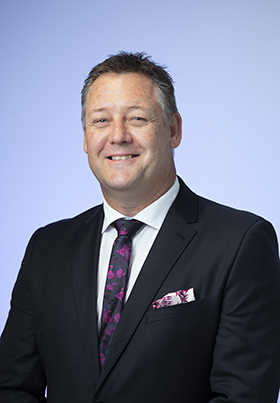 Board Member
Principal, Mercedes College
Andrew is the Principal of Mercedes College, a Catholic school offering a holistic education to students from Reception to Year 12.
Andrew is a committed educator with a long personal and professional history in teaching and leading different school contexts, ranging from Reception to Year 12. Previously, he held the positions of Principal at Sacred Heart College Middle School and Thomas More College. Prior to his becoming Principal of Mercedes College, Andrew was Principal Consultant in the Leadership Development Team for Catholic Education South Australia. In this role, he supported principals and schools so that they could improve the quality and performance of schools by embracing complexity, acknowledging that every student can learn, and focusing on future opportunities for students.
Andrew is passionate about educational leadership and believes deeply in the transformational power of education for young people and communities.
---
Tim BROWNING
Board Member
Headmaster, St Peter's College
Having enjoyed a distinguished career across New South Wales, Queensland, Victoria, and the United Kingdom, Tim Browning was commissioned at the start of 2018 as the 15th Headmaster of St Peter's College.
Tim attended the University of Queensland, obtaining Honours in Mechanical Engineering. He also holds a Graduate Diploma in Education , Master of Educational Studies, and Graduate Certificate in Theology.
Tim is passionate about education, curriculum development, and finding opportunities for students to experience both enthusiasm for, and a depth of, study. In 2018, Tim collaborated with the University of Adelaide to pilot Year 12 early entry to tertiary study based on prerequisite school subject results. Soon afterwards, he initiated the SACE Cyber Studies curriculum development project, which has now moved to pilot stage . This project has drawn in schools and students from all three sectors (Government, Catholic, and Independent) and sees industry experts delivering up-to-date curriculum material to South Australian students.
---
Eliza CHUI
Board Member
International Education Special Project Lead, Australian Trade & Investment Commission (Austrade)
Eliza has led diverse teams across multiple countries to facilitate international partnerships in trade, investment, education, and R&D — during a long career in government, diplomacy, and higher education.
She is currently Austrade's Special Project Lead in International Education, after serving as the South Australia State Director when returning to Australia in 2020 upon conclusion of 10 years of diplomatic postings. She is also a member of the Seymour College Board.
Eliza led the Australian Government's trade and investment promotion efforts in Taiwan as Senior Trade and Investment Commissioner in 2015–20. She was the Consul (Education) and Education Commissioner for North Asia in 2010–15; based in the Australian Consulate-General in Shanghai, she led Austrade education teams in Taiwan, Hong Kong and mainland China, Korea, Japan, and Mongolia, to reposition Australian education and training in the region.
Previously, she held wide-ranging leadership roles in policy, management, and global marketing at several Australian universities, including 14 years at the University of Adelaide from 1996 to 2010.
Eliza firmly believes education is a change agent for social mobility and is passionate about equipping the next generation with the knowledge and skills to meet and solve challenges.
---
Iain HAY
Board Member
Matthew Flinders Distinguished Emeritus Professor at Flinders University
Iain Hay brings to the SACE Board a lifelong commitment to the provision of the world's best educational opportunities to every South Australian. He is Matthew Flinders Distinguished Emeritus Professor at Flinders University, and currently serves as First Vice-President of the International Geographical Union and Deputy Chair of an Australian Academy of Science National Committee.
In addition, Iain sits on the Board of Governors of St Peter's Girls' School , the Sustainability Advisory Group of the Adelaide Hills Council, the Council of the Royal Geographical Society of South Australia, and the Board of health insurer HCI.
Iain completed a Doctor of Philosophy degree at the University of Washington as a Fulbright Scholar and was later awarded a Doctor of Letters from the University of Canterbury. He also has a Master of Educational Management degree from Flinders University.
Among his scholarly and governance qualifications, Iain holds Fellowships of the Academy of Social Sciences, the Australian College of Educators, the Australian Institute of Company Directors, and the Institute of Managers and Leaders (Australia/New Zealand). He is also a Principal Fellow of the Higher Education Academy.
During an academic career across Australia, China, New Zealand, Singapore, the UK and USA, Iain has received numerous national and international awards for research, teaching, and leadership. These include the Prime Minister's Award for Australian University Teacher of the Year in 2006.
---
Andy KEOUGH
Board Member
Managing Director, Saab Australia
Andy served for 22 years in the Royal Australian Navy. During his service, Andy commanded two Collins-class submarines and completed a 3-year exchange posting with the US Navy's Submarine Force US Pacific Fleet in Pearl Harbor, Hawaii. In 2006, Andy was awarded the Conspicuous Service Cross (CSC) for his leadership when in command of HMAS Sheean.
Following his retirement from the Navy in 2007, Andy worked for ASC Pty Ltd and then spent 2 years as Chief Executive of Defence SA. He was appointed Managing Director of Saab Australia in November 2017.
Andy is on the Council of the University of Adelaide. In addition, he holds the following roles: Chair, Australian Industry Group Defence Council; member, Training and Skills Commission (SA); member, Prime Minister's Veterans' Employment Program Industry Advisory Committee; member, Board of Governors, St Peter's Girls' School; and Co-chair, University of Adelaide Defence Advisory Board.
Andy is passionate about ensuring that South Australian students have the best opportunity to excel and contribute to our state and nation.
---
Kristen MASTERS
Board Member
Principal, Salisbury East High School
Kristen is a highly experienced and dedicated principal with a record of leadership success in school communities across South Australia.
Leading Peterborough High School, Kingston Community School (R-12), and Kapunda High School before taking on the role of principal of Salisbury High School in northern Adelaide at the beginning of 2021, Kristen's professional life has been driven by a strong commitment to equity and making a difference to the life chances of young people . She also has a broad understanding of local public schools through her experience as a Review Principal and Acting Education Director.
Kristen's association with the SACE goes back to its inaugural year (1992) when she was a member of the SACE Training and Development team as a Regional SACE Implementation Consultant. She has also been a Department for Education representative on the SACE Board Electronic Examinations Working Party (2018), an exam moderator, and most recently a teacher of the SACE Research Project and Personal Learning Plan (PLP).
---
Roy PAGE
Board Member
Principal, Heathfield High School
Roy Page is the Principal of Heathfield High School, an SA Government school situated in the Adelaide Hills. The school has a record of high-level achievement in the full range of student pathways, and is both an Entrepreneurial Specialist School and special interest sports school offering Specialist Volleyball.
With more than 20 years' experience, 13 in executive leadership positions across a number of schools, Roy is passionate about the potential of education to transform young people's life opportunities. Roy has been a teacher and school leader in South Australia and in England, serving a range of communities.
Roy is the current Chairperson of the Mt Lofty Partnership of Schools, and Chair of the Adelaide Hills Student Pathways alliance which has cross-sector representation and prioritises successful vocational outcomes for all students. Roy is also a member of the Department for Education's Reform Coordination Team , which works centrally to support the implementation and evaluation of the department's strategic directions.
---
Peter PREST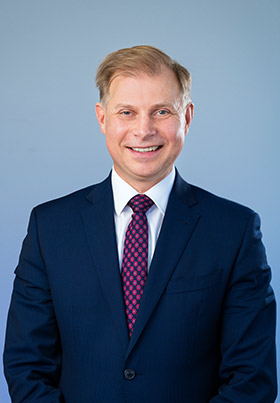 Board Member
Chief Financial Officer, University of South Australia
Since 2005 Peter has led the finance function at the University of South Australia. He has been a member of the SACE Board's Planning, Finance and Performance Committee since 2014.
Peter has broad financial, commercial, and general management experience in Australia, the United Kingdom, and New Zealand across a broad range of large and complex organisations, including Hills Limited, DB Schenker, and Ernst & Young.
Peter also holds non-executive director positions at UniSA Health Pty Ltd, since 2005, and South Australian Tertiary Admissions Centre (SATAC), since 2017. In 2014 Peter spent 2 months at Harvard Business School studying the Advanced Management Program to build on his MBA (Advanced) from the University of Adelaide. Peter is also a member of Chartered Accountants Australia & New Zealand and the Australian Institute of Company Directors.
---
Pam RONAN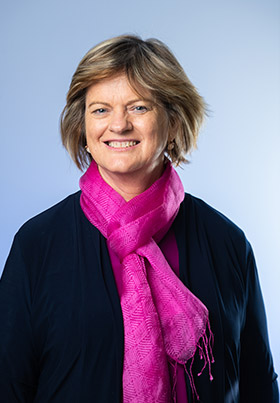 Board Member
Manager, Learning and Wellbeing Team, Catholic Education SA
Pam is currently the Manager of the Learning and Wellbeing Team at Catholic Education South Australia. Pam was appointed to the inaugural SACE Board in 2008 and has been Chair of the Accreditation, Recognition, and Certification Committee of the SACE Board since 2009.
With 17 years of experience leading two large Reception to Year 12 Catholic co-educational colleges, Pam is also a Fellow and former President of the SA Branch of the Australian College of Educators, as well as a member of the Australian Institute of Company Directors and the Australia Professional Managers Association.
Pam is a former recipient of the MacKillop Medal for outstanding educational leadership and the Catholic Superannuation Leadership Excellence Award.
---
Martin WESTWELL
Board Member (ex officio)
Chief Executive, SACE Board of South Australia
Building on his research career at the Universities of Cambridge and Oxford, Martin and his family moved to South Australia in 2007. Here, he took up the position of Director of the Flinders Centre for Science Education in the 21st Century and then Strategic Professor in the Science of Learning at Flinders University. His children attended public schools in South Australia.
Martin was a Chief Investigator in the national Australian Research Council (ARC) Science of Learning Research Centre, collaborating with classroom teachers to use principles from cognitive science in the development of pedagogical approaches and assessment practices. He was one of only two recipients of a $1m education grant from the Australian Space Research Program, collaborating with schools to develop ways of using earth observation technologies in students' SACE Research Projects. His research has included the development of electronic assessment items, the use of machine learning to interrogate large education data sets, and the use of mobile eye-tracking technology to better understand how students allocate their attention. He has worked with UNESCO using evidence to inform strategic planning of education in the Asia-Pacific region and has been a member of the steering group of their research network.
In 2018, Martin received the prestigious Australian Council for Educational Leaders' (ACEL) Gold Medal, awarded for the most outstanding contribution to the study and practice of educational administration and leadership.
Martin has worked extensively with education systems and other organisations in using evidence to inform policy, practice, innovation and impact in education. He was a Board Member of the SACE Board for five years before taking on the role of Chief Executive.
---