Web Content Display (Global)
IEA | Research | Assessment Insider | Issues | 01
Introduction to Assessment Insider
From a concept within the SACE Review (2006), more than 10 years ago, the Institute of Educational Assessors (IEA) has become a global leader in educational assessment.
In 2009-10, the introduction of standards-referenced assessment in the 'new' SACE meant that South Australian teachers were required to consider and reconceptualise their judgment making process to assess against performance standards. For many teachers this was an extension of the high quality professional practice that we value amongst our teachers; however, for many others it was a significant shift in their pedagogy, often deeply provoking the core of their assessment beliefs.
Like in many places around the world, teachers in South Australia went to a primary and high school in South Australia, went to university in South Australia and have only taught in South Australian schools. Very rarely are our teachers exposed to or provided the opportunity of considering and reflecting on national and international trends in educational assessment. The teaching profession is complex and we have some of the best practitioners in South Australia, but the demands of fulfilling multiple roles often makes it difficult to remain abreast of global trends.
In Australia we not only value teachers' knowledge of the curriculum but their expertise in assessment. The classroom teacher is believed to be in the best place to design and conduct appropriate assessment practices. Within the South Australian system, teachers are afforded significant insider roles in both teaching and assessment. Teachers are required to take on the roles of both curriculum designers and assessment designers. They are given considerable latitude, within subject specifications, to devise learning and assessment programs for their students and to be involved in the assessment of their own students and those of other teachers.
The establishment of an institute that would deliver professional learning to teachers to support their growth in assessment literacy and expertise was proposed in the 2006 SACE Review. Although a number of years in the making, the IEA was formally launched as the professional learning arm of the SACE Board in 2014 and in three short years has grown to be a world-class outfit.
The vision of the IEA makes two related claims; first, that the realisation of this goal - to maximise student learning - can be advanced by teachers developing a deep understanding of the relationships between learning and assessment. And second, that if we improve teacher expertise in educational assessment, we will improve student learning. The link is made between the processes of learning and the processes of assessment; between the quality of student learning and the quality of teacher-conducted assessments.
The IEA has delivered professional learning to over 2000 teachers across 50 schools in South Australia. The quality and reputation of the IEA has also extended nationally to service the Northern Territory Department of Education and Catholic Education as well as reaching the shores of an international school in Malaysia. Our presenters have delivered to international audiences in Scotland, Norway, USA and Brisbane and have recently attracted the engagement of the Sri Lankan Examinations Authority. I am very proud of the success of the IEA and its ability to synthesise the best global research in education and deliver it with theoretical rigour and practical application. In 2017, the quality of the IEA professional learning was acknowledged when it was commissioned to deliver a lecture series to students at the University of Adelaide and a complete Assessment in Education topic to Masters students at Flinders University.
Assessment Insider is a significant milestone in the growth of the IEA and we are proud to provide our members and the broader community with this publication. We trust it will reinforce our commitment to promoting the significance of teachers' assessment literacy and generate debate and discussions amongst our professional community. In this first edition we showcase the action research of threeof our first Certified Educational Assessors who were formally recognized by Emeritus Professor Gordon Stobart at a function in Adelaide earlier this year.
Let's continue to work together and we can all be an assessment insider.
Jan Raymond
Acting Chief Executive
SACE Board of South Australia
---
Case studies in focus
Understanding the changing nature of assessment
Marianne Farrugia
Engaging with a professional learning project focussed on educational assessment has enabled a number of schools within the focus group to critically analyse the nature of their assessments and the impacts on student outcomes. The schools involved noticed significant changes in their teacher's assessment practices, which is changing the nature of assessment for their students.
Realigning Teaching and Assessment in Food Technology
Sarah Hockey
The challenges in aligning teaching and assessment practices with the Australian curriculum can be overcome with some creative thinking. Such thinking has allowed for greater differentiation in the assessment of student learning in the Food Technology area within the focus school, and is creating deeper thinking about how curriculum and assessment is conceptualised. This deeper thinking is then leading to discussions around feedback and reporting of student learning, and how differentiation is incorporated within these practices.
The Assessment of Inquiry Based Research Learning at a South Australian High School
Adam Fitzgerald
This Case Study focuses on the assessment of skills such as 'critical analysis' (and similar skills) that repeatedly feature in both Australian Curriculum Achievement Standards and SACE inquiry tasks. Different disciplines have different approaches to the assessment of analysis through inquiry, and the exploration of these differences and how they are enacted through different assessment tasks is leading towards assessment that is much more "fit-for-purpose".
---
CEA graduates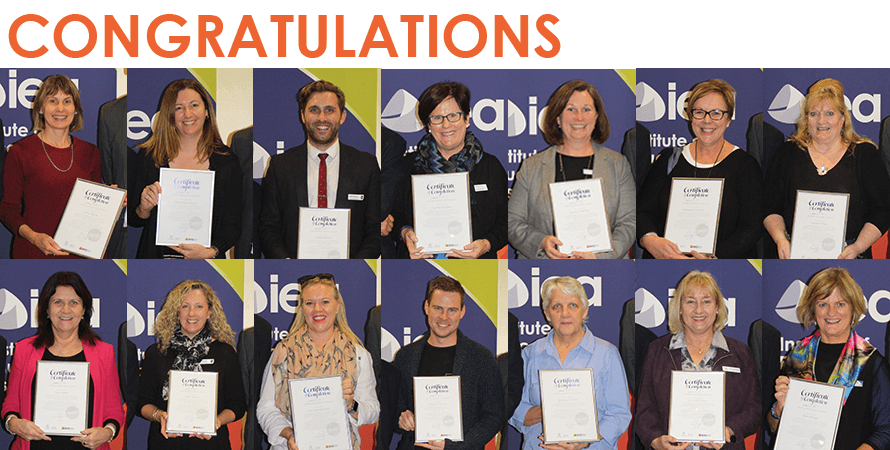 We would like to congratulate those who have graduated from the Certified Educational Assessors course since its inception in 2015.
Adam Fitzgerald
Atsumi Yonehara
Bronwyn Wood
Carmel Dineen
Chris Payne
Joanne Gilmore
Lisa Kuhlmann
Mandy Loveder
Marianne Farrugia
Michael Cimarosti
Michelle Camilleri
Moira Stevens
Pam Ronan
Peta Bojanic
Rachael Holland
Rosslyn Mattner
Sarah Hockey
Sarah Millar
Sue Jones
Susann Phair
Sylvie McLaren
The Certified Educational Assessors course is designed for educators who want to strengthen their expertise in assessment knowledge and practice. Successful completion of the course provides recognition as a Certified Educational Assessor (CEA). Educators who complete this course may be eligible to apply for recognition of prior learning (RPL)towards a Graduate Certificate or Masters degree.
---