Web Content Display (Global)
Back to basics? I don't think so
Read about how the SACE Board will continue to cover the basics and look to the future of education.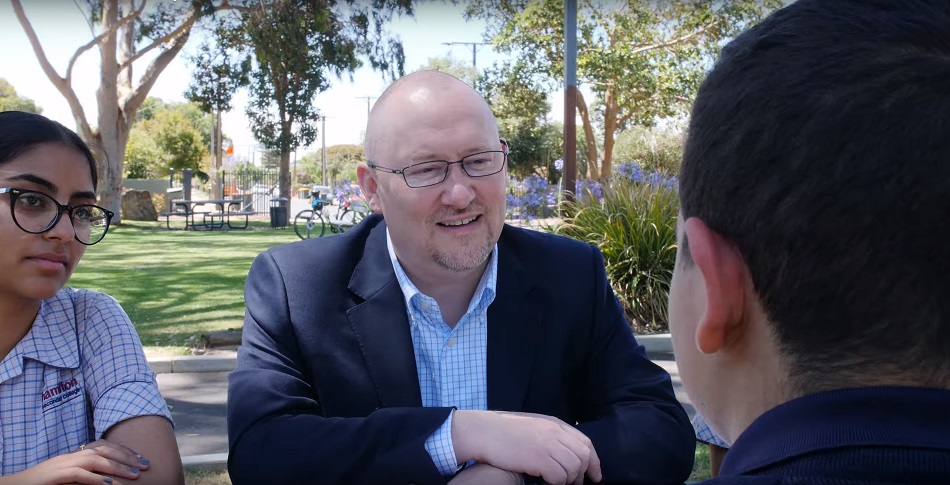 Web Content Display (Global)
There has been a growing clamour for a return to 'back to basics' following Australia's apparently poor showing in the international comparison of 15-year-old's reading, mathematics and science.
If the results from the Programme for International Student Assessment (PISA) tell us anything, it's that a back-to-basics approach will pull us down even further.
If I correctly understand what is meant by back to basics it's about building robust and substantial foundations upon which future learning will build. The problem with a back to basics approach is that it never gets above ground level. It's all earthworks and pouring concrete. Crucially important stuff but worthless if we don't take it to the next level, and the next.
This year at the SACE Board we will continue to cover the basics, old and new, and work to make sure that all students in Year 11 and 12 get the education to which they are entitled. As the world changes, so too must South Australian education and the SACE.
For example, we remain committed to ensuring students understand cybersecurity and the needs of a fast growing industry, even without any dedicated cybersecurity teachers.
We are positioning our education system to be ready for the revolution in microcredentialling, the disruption it will bring and opportunities it will create.
We are finding new ways to show evidence of student learning so students can show the world who they really are and what they can really do.
We won't develop young people who can thrive in the future South Australia with back to basics. We won't build an economy that can thrive globally on back to basics. Our community won't be able to thrive despite the worldwide challenges facing the environment and democracy with back to basics. We'll survive, but we won't thrive.
South Australian students used to be on the verge of the higher levels in PISA where they could, for example in mathematics, "construct and communicate explanations and arguments based on their interpretations, reasoning and actions." Over the last 20 years we have moved further and further away from that so that our young people are almost at the lower level where they are only "capable of making literal interpretations of the results."
The world is asking our young people to use their knowledge and skills that can make a change, add value and influence other people's decision making and creative risk taking.
That's how young people will thrive in an uncertain world.
That's how they will succeed at university, how they will prosper as an apprentice. That's how South Australia will thrive. That old definition of 'the basics' won't work anymore. At the very least, it needs to be expanded.
Back to basics? I don't think so. A simplistic approach to education will continue to send us backwards. Moving forward with a vision to stretch and challenge young South Australians? That's more like it.
So, as students prepare to go back to school, let's block out the noise and focus on the job of educating young Australians who can thrive in the world, support the changing economy in South Australia and, as a consequence, get better PISA results.
Professor Martin Westwell
Chief Executive, SACE Board of South Australia