Web Content Display (Global)
Participant guide for Zoom meetings
Here's some tips for using the online conferencing tool, Zoom.
How it works
You will need a computer or mobile device with a webcam and microphone to participate in a Zoom meeting.
You do not need to register an account with Zoom, or any special software. Zoom is an internet browser-based tool with free access for meeting invitees.
To join a meeting, click on the URL sent to you by the meeting organiser. A Zoom URL will look something like this - https://zoom.us/j/401002318
When you join, Zoom will prompt you to download the software to initiate connection to the meeting. Follow the prompts and join the meeting. Zoom also prompts you to test your speaker and microphone if you wish.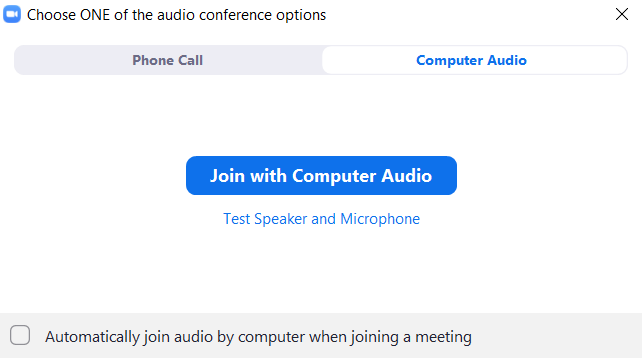 Once you've joined, click the buttons on the right-hand bottom of the Zoom screen to activate or deactivate your video and microphone, based on your level of participation.


Activated


Deactivated
Maximising the quality of the connection
A laptop or desktop is preferred over a smartphone or tablet.
Connect to the session 5 to 10 minutes before it starts to give you enough time to check everything is working.
Stay in a quiet, indoor environment.
Close down other applications that may distract, or reduce the performance of your device.
Check your background. Too much light behind you will make you appear too dark in the video and people won't see you.
Once connected, turn your microphone to mute until you need to engage in conversation. Too many people with their microphones on affects the quality of the meeting.
Use the chat button to comment or pose questions to the facilitators.
Download a printable version of these instructions