Web Content Display (Global)
Accommodation Plan 2021 FAQs
Based on recent feedback, we've created the following FAQs to address the key issues you've been raising. We'll build upon these as the project progresses.
When would the proposed move take place?
If the move goes ahead, it is likely to take place in early April 2021.
Web Content Display (Global)
What would the new office look like?
The proposed space is located at level 5 and half of level 6, 11 Waymouth Street, Adelaide.
The building has modern amenities, including secure bike storage and changeroom facilities.
The layout is yet to be determined, but we will be working with a local design firm and staff input will be sought during the design phase.
You should expect a modern space that fosters creativity, collaboration and innovation. There are no plans to hot desk.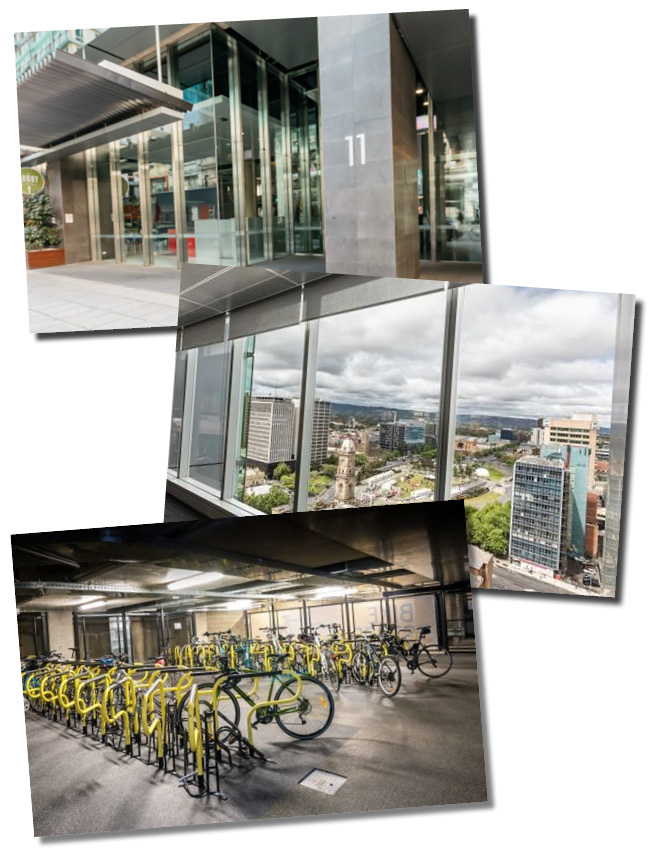 Web Content Display (Global)
Would there be enough meeting rooms?
There is less capacity for meeting rooms in the new office. We will need to investigate alternative ways to engage with our external stakeholders/customers face-to-face.
Would car parking be provided?
Members of staff who currently have a car park as part of their employment contract would continue to have access to a car park. This does not include those members of staff who currently pay a subsided rate to park in the basement at 60 Greenhill Road. Work is underway to understand the impact of the reduction in on-site car parking, for both staff and external visitors.
There are a number of car parks within close proximity to the proposed new office and a variety of public transport options close by.
Web Content Display (Global)
Get in touch...
Share your thoughts and ask questions.